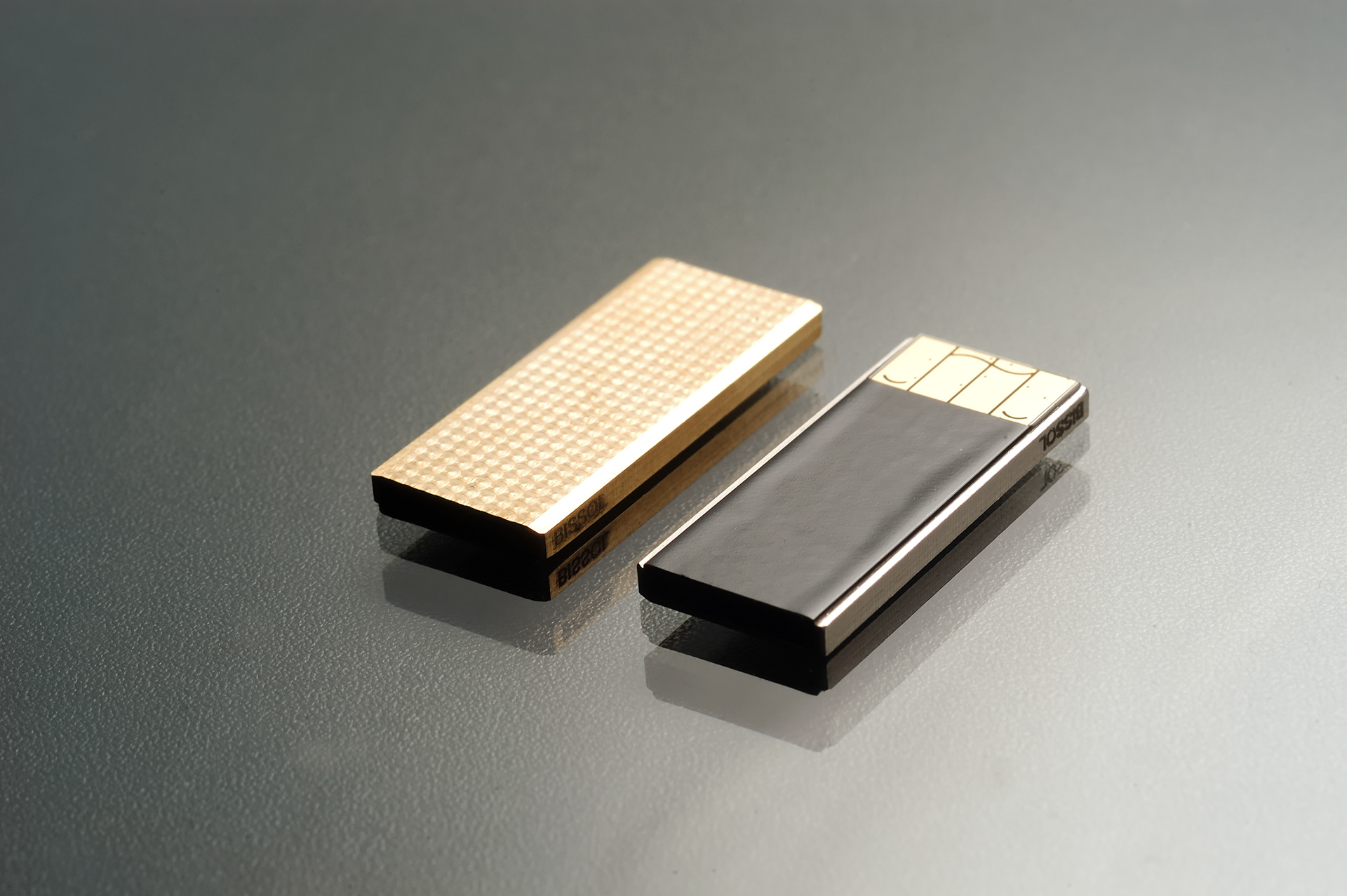 My first USB stick, made to look like a miniature guilloche metal stick.  It was the smallest USB stock in the world at release.  (
www.bissol.com
)
_____
October 17th, 2007: Bissol – today unveils luxury USB Memory Sticks.  The smallest 4GB USB sticks in the world.
The Bissol USB memory stick is the ultimate in data storage.  Its small size allows for the discreet movement of private information, while the 4GB of storage capacity is perfect for demanding personal and business storage needs.  The machined solid brass body is crafted to precision, giving the Bissol USB memory stick the same feel and look as Swiss watches mechanisms.  Precision, dependability, and performance in data storage.
There Bissol USB memory sticks is available in two types; brass (gold color) and electroless nickel coated brass (silver color).
The Bissol USB memory stick provides a 4GB storage capacity and measures 28mm × 12.4mm × 2.2mm, making it the smallest in the world.*