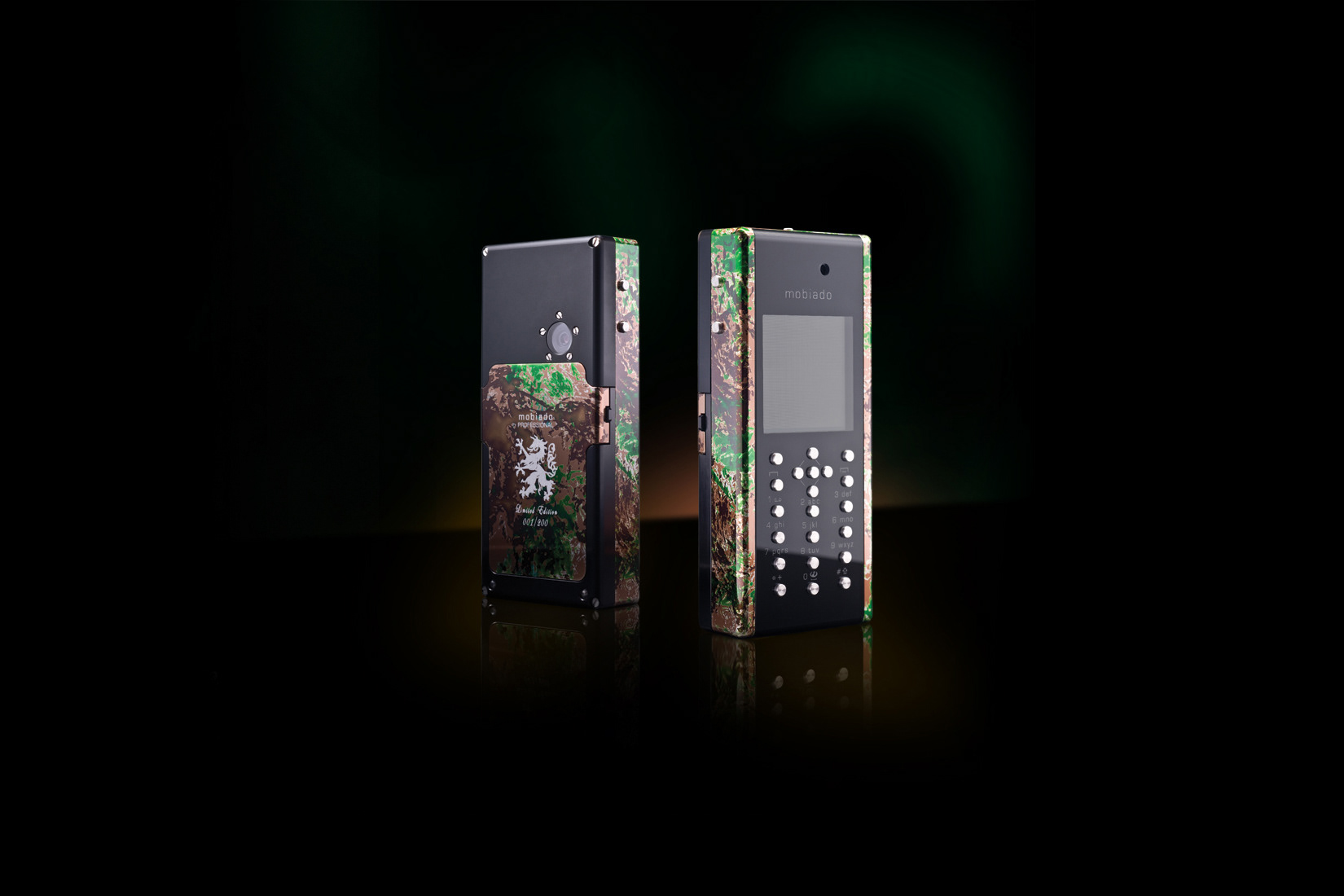 Mobiado, a luxury mobile phone company, was founded for the single purpose of designing and developing the finest, most technologically advanced mobile phones.  Today, Mobiado announces the launch of Mobiado Professional.  (
www.mobiado.com
) 
Mobiado Professional is created from aircraft aluminum to build a strong yet light body, silicone carbide polished, and then anodized to produce a ceramic surface for the toughest of uses.  The buttons are stainless steel and the screens are abrasive resistant acrylic.  The design was not to build a phone of precious metals that would wear and scratch, but to use the best materials for the best results.  Mobiado Professional is available in six designer colors.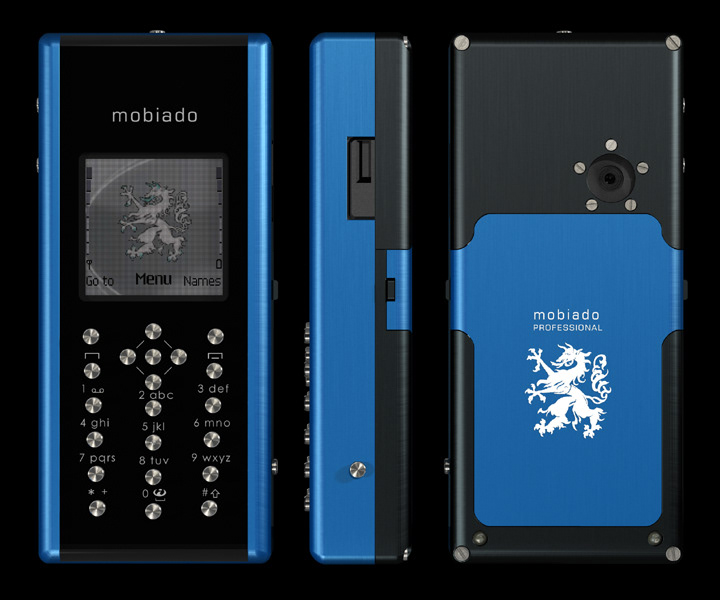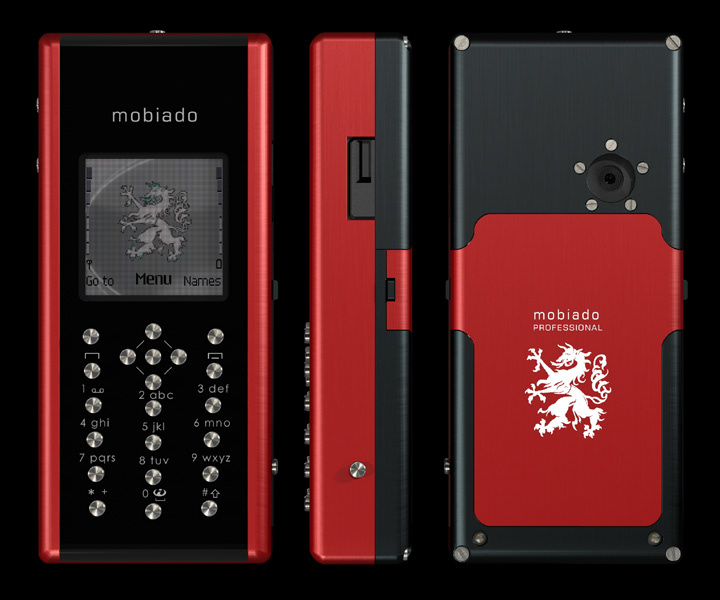 December 2nd, 2005: Mobiado, the first and only manufacturer of CNC machined luxury mobile phones  today unveils the Professional EM Limited Edition (LE).   The Professional EM LE marks three new firsts for a mobile phone: first Ebony phone, first Hard Anodized phone, and first production phone with Titanium buttons. 
 
With only 200 to be created, the Mobiado Professional EM Limited Edition is a timeless collectable.   Each one has its limited number precision laser engraved into the back of the phone.  Upgraded luxury for the Limited Edition model include, prized Ebony wood, ultra-light Titanium buttons, and Hard Anodized aluminum for the hardness of casehardened steel.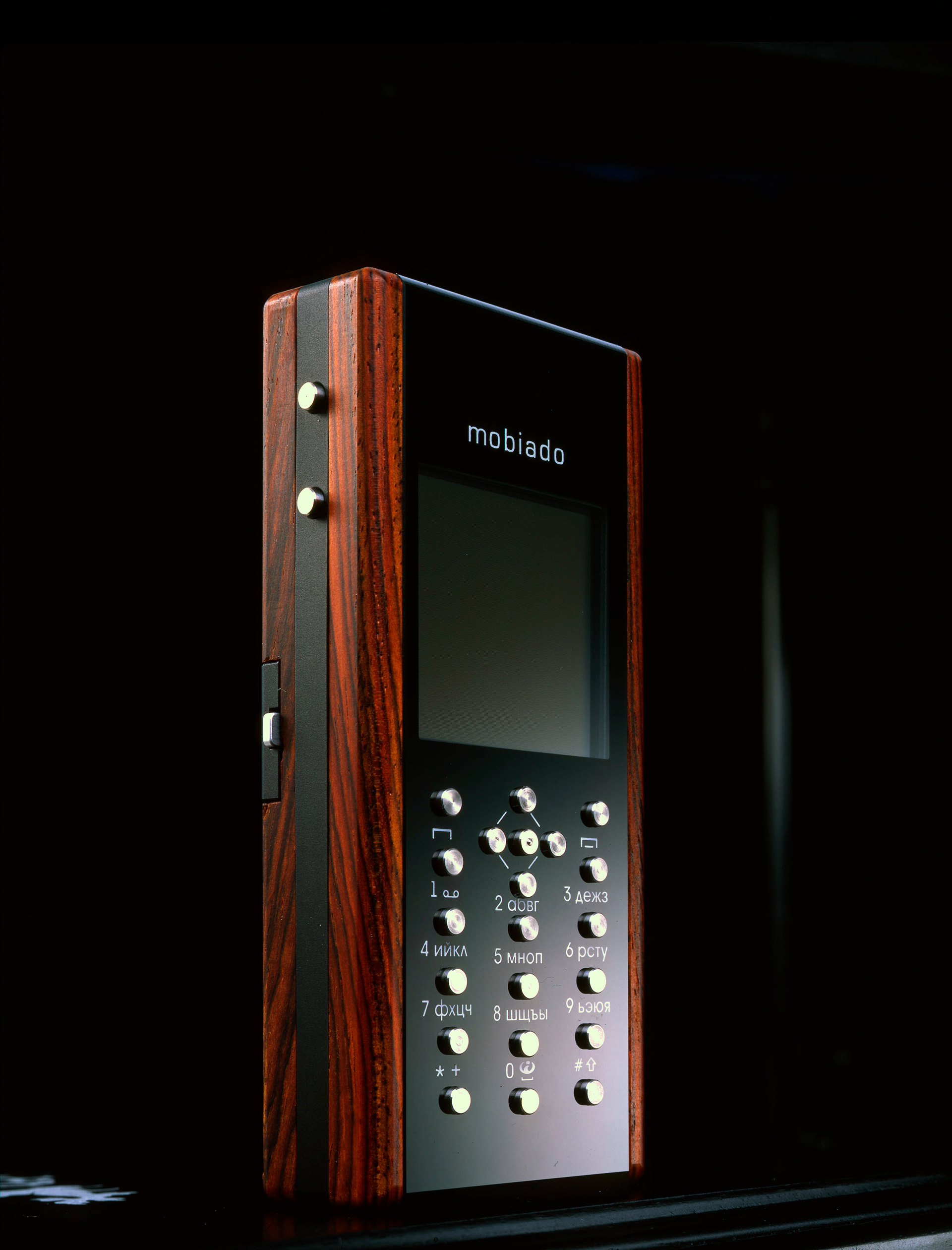 Arguably the most valuable wood in the world, Ebony has been prized for centuries for its hard, heavy, strong properties as well as its beautiful rich jet-black color.  It is the wood of choice for high quality products such as musical instruments and designer jewelry.  The frame is precision CNC machined from solid blocks of Ebony.  Every Professional EM Limited Edition is as different and unique as every rare exotic tree is. No two phones are alike. 
 
With the strength of steel and half the weight, Titanium is a lustrous grey metal with incredible strength and durability.  Titanium buttons are CNC machined and placed in 25 individual precision bearings, giving a solid and smooth button feel like no other.  
 
To produce a light strong frame, the middle of the phone body and battery cover are CNC machined from 6061 T6 aluminum.  This is the same material used in airplanes and racing cars.  The aluminum is then filtered glass bead blasted and Hard Anodized to produce a surface as hard as rock.  Hard anodizing has the hardness of casehardened steel while maintaining the lightweight and strength of the aluminum.