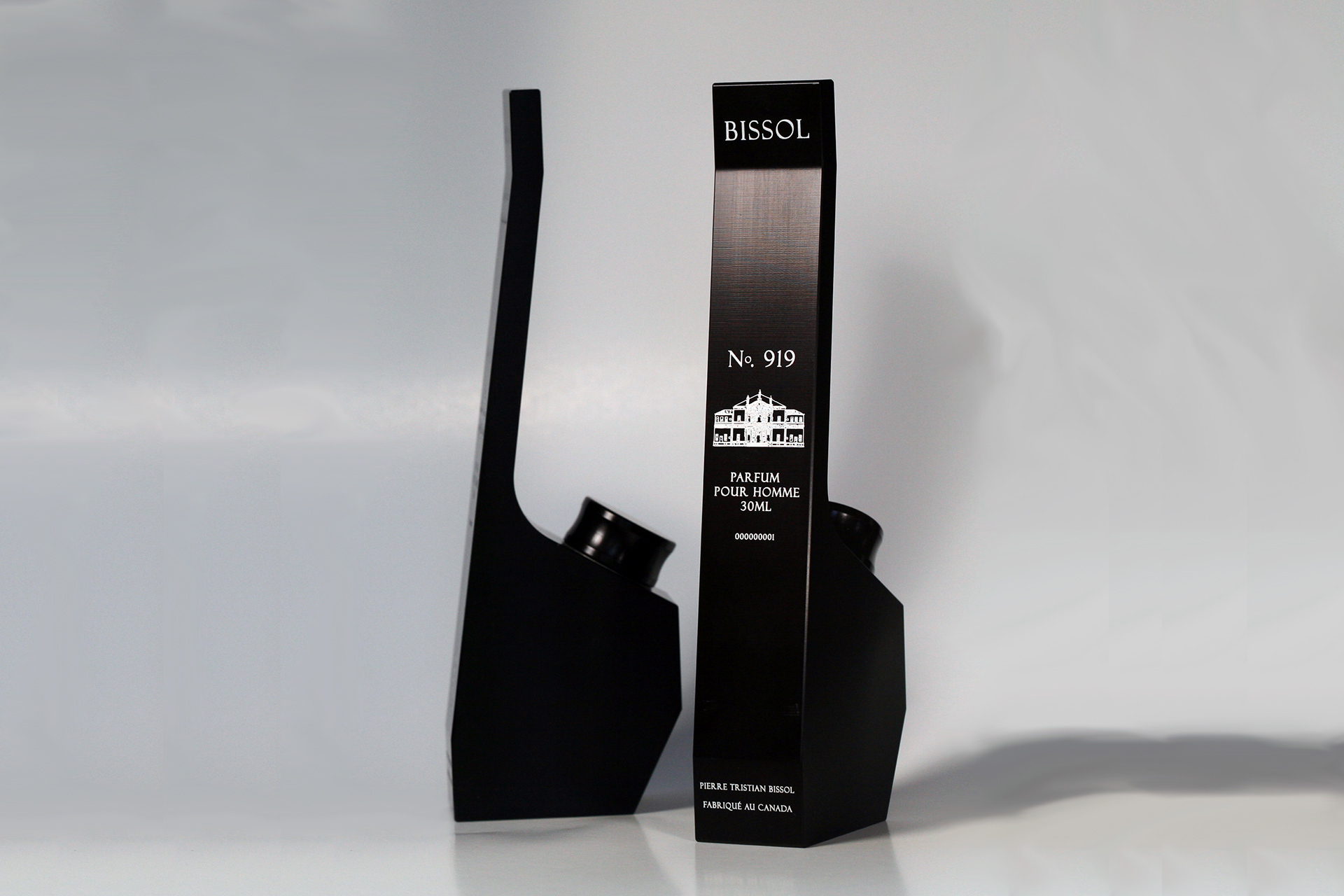 The No. 919 perfume for men was my first design into the fragrance space.  I wanted to make a perfume bottle differrnt from anything seen before and to hide the cap and space for the liquid so that the bottle would not be recognizable as a bottle.  For the fragrance, bases on the type of scent I wanted, I went through 2 iterations of 9 different fragrance combinations to arrive at the No. 919.  (
www.bissol.com
)
_____
June 6th, 2006: Bissol, manufacturer of luxury fragrances – today unveils Perfume No. 919 for Men.
Perfume is the most expensive and concentrated of all fragrance levels.  Perfume No. 919 is a clean, fresh, youthful scent with top notes of mandarin, juniper berry, elemi; middle notes of white musk, bamboo, oakmoss; and base notes of vanilla, cedarwood, sandalwood.  Suspended in every bottle of No. 919, there lays a small piece of solid yellow cedarwood.  Just like a bottle of fine wine, Perfume No. 919 continues to age over time by absorbing the natural oils from the yellow cedarwood.  Each time No. 919 is used, its depth and complexity changes and continuously evolves to create a new stylish scent.
The front of the No. 919 bottle is designed to elegantly conceal the cap and fragrance, creating a bottle that is unrecognizable as a common perfume bottle and unmistakably Bissol.   The No. 919 bottle is machined from solid 6061 T6 aluminum and incorporates a double industrial o-ring seal system to prevent leaks.  The bottle is black anodized ceramic coated and laser engraved with the Bissol logo and serial number.