The Grand 350 was my first and only QWERTY phone design. It was the first phone to use mother of pearl, as well as the first phone to use meteorite.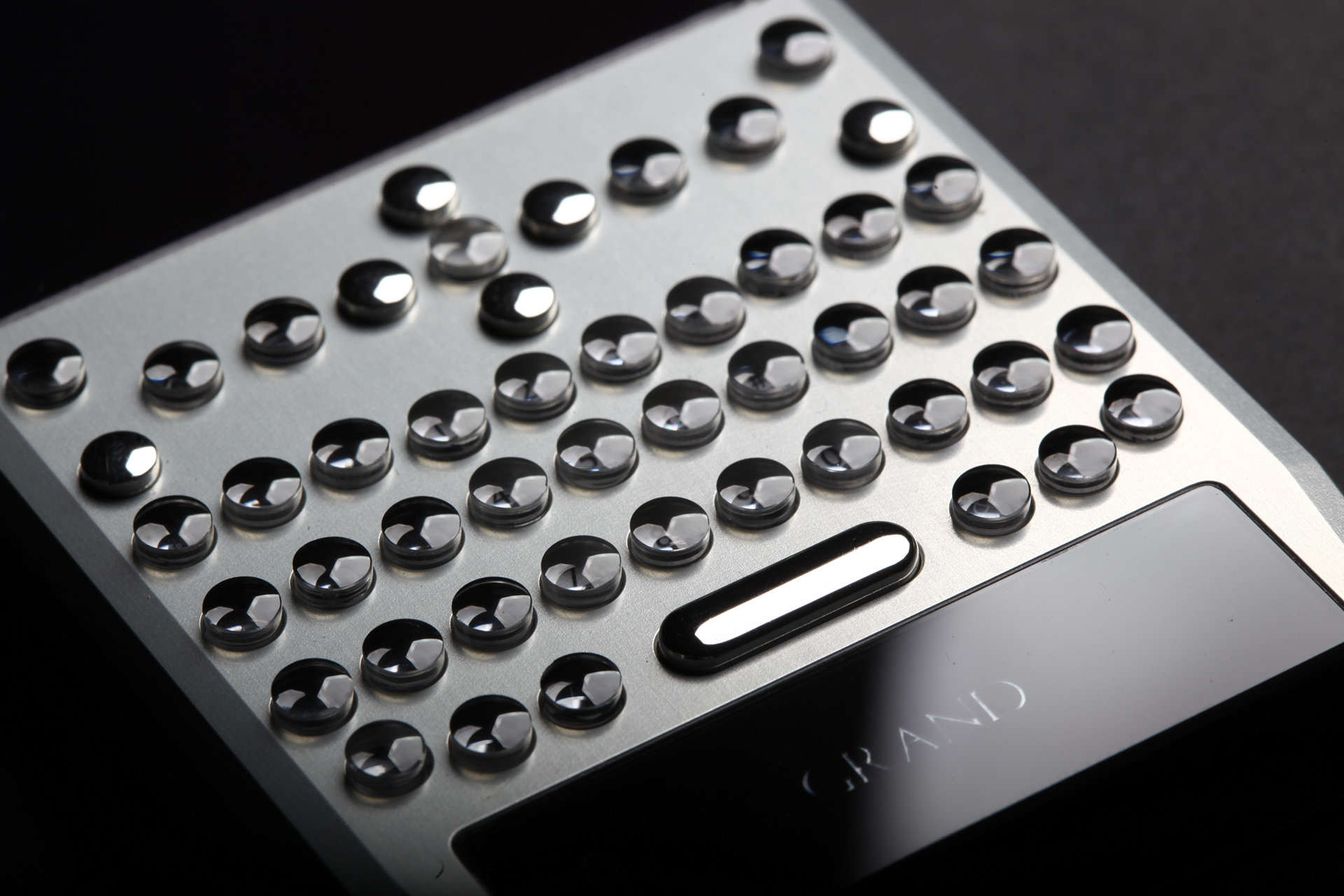 Only 37 units of the Mobiado Grand 350 Pioneer series were made, they were engraved with the launch date of the Pioneer spacecraft. The phone featured a battery cover made out of materials from the Gibeon meteorite, uncovered in Namibia in 1836.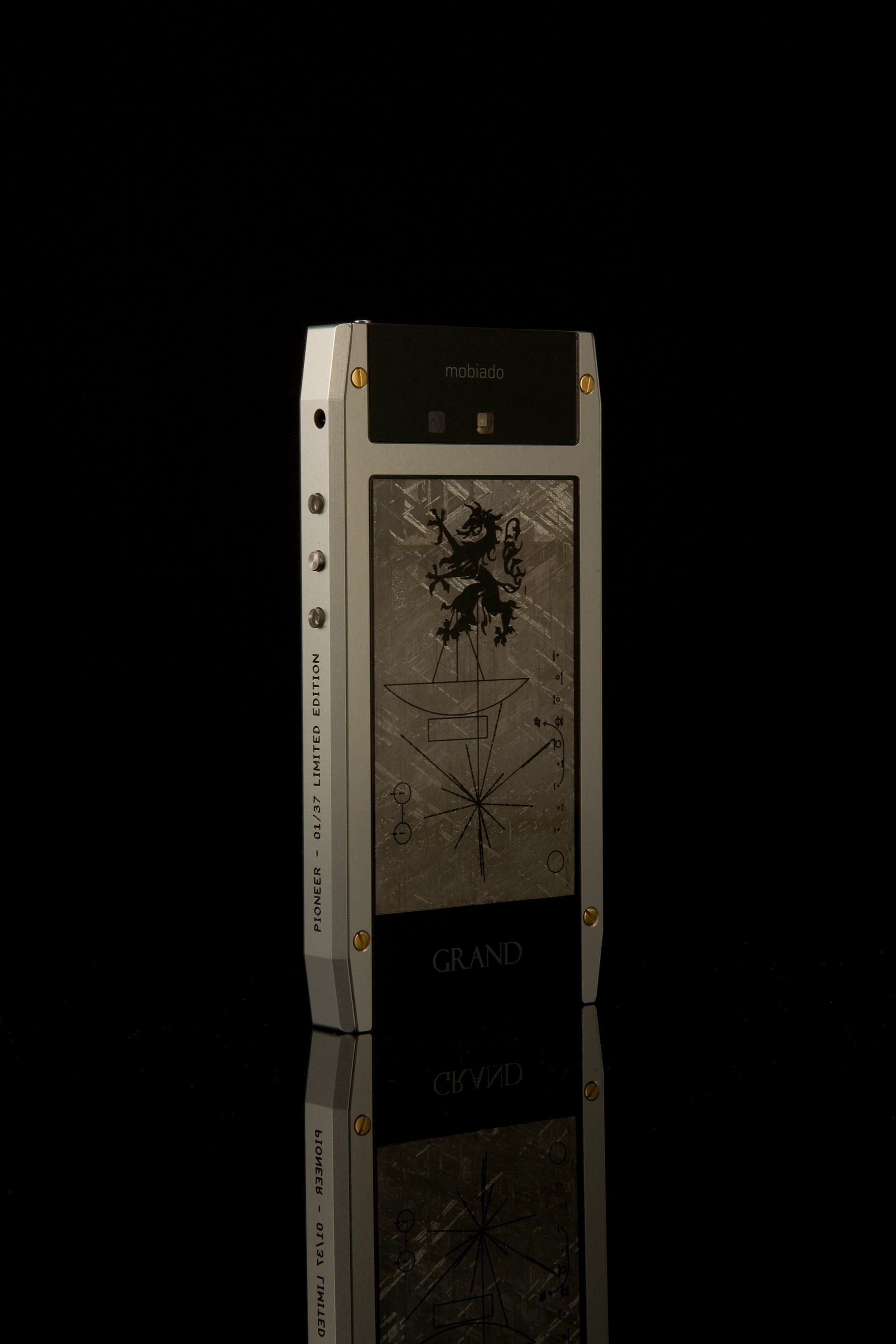 The 350 Pioneer body was CNC machined from spacecraft aluminum, and clear anodized. The frame was inlayed with sapphire crystal and the infrared window was from a solid piece of ruby crystal. The screws were gold plated stainless steel. The buttons of the 350 Pioneer were a dramatic combination of sapphire crystal and stainless steel.