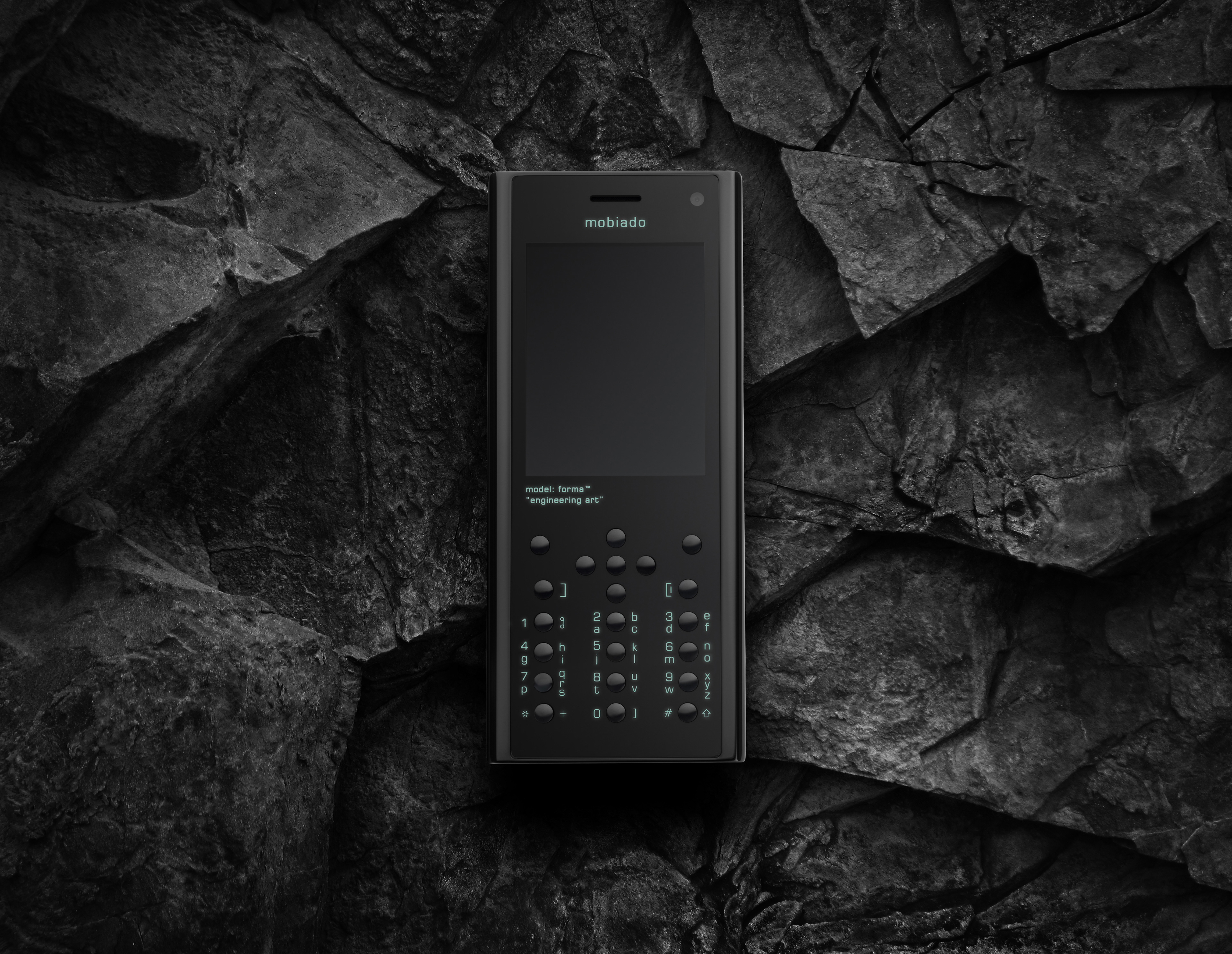 A Living Blueprint - Forma is the culmination of 3 years of development that started with an idea. The idea that the engineering process not only integrates into the design, it becomes the design. A physical blueprint. Displaying
technical details on the outside body and a rich blueprint color on the inside. With Forma, our design and engineering heritage is on full display as a mechanical sculpture in the palm of your hand. Engineering Art.  (
www.mobiado.com
)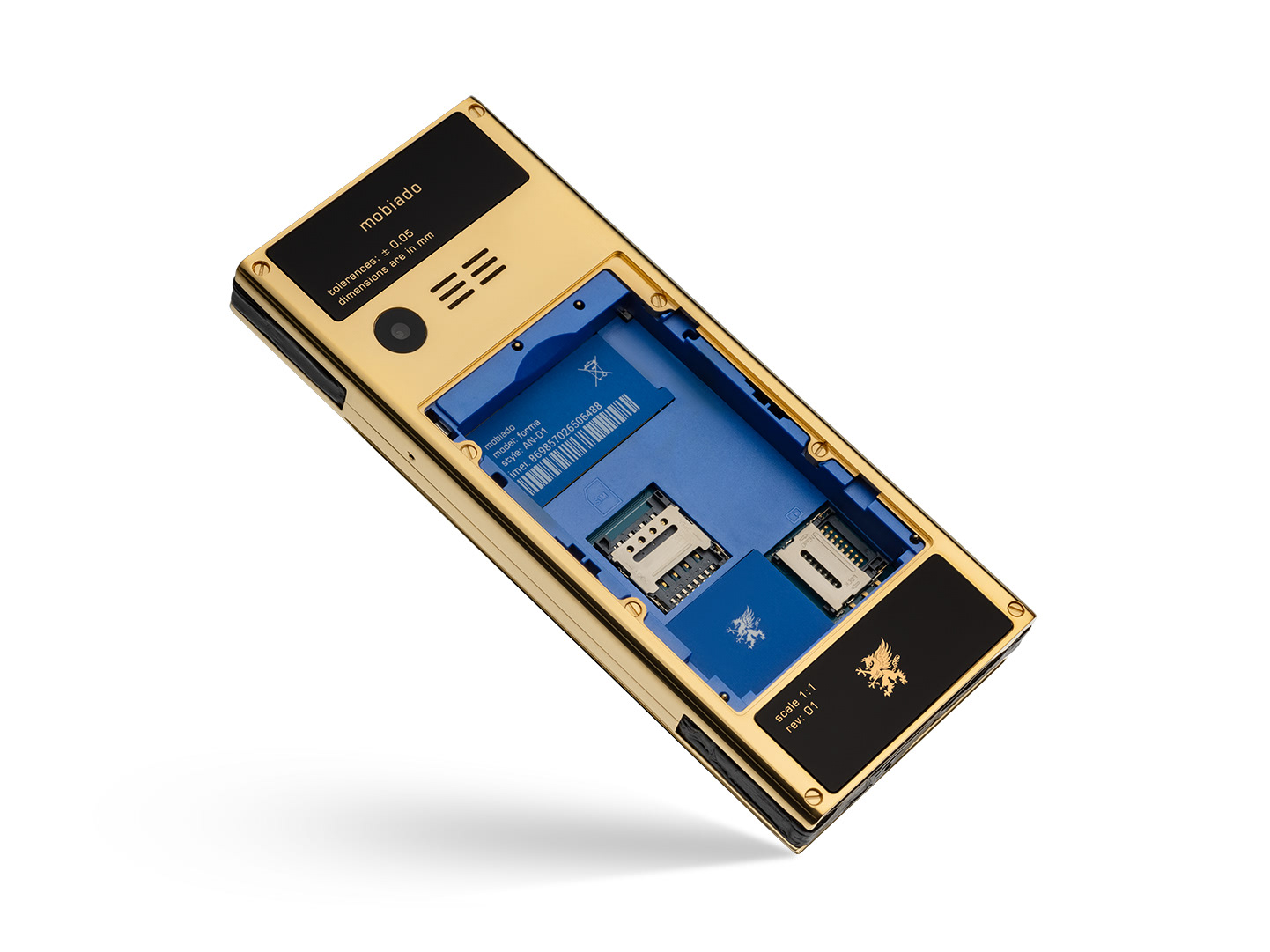 Exceptional Finish - Distinctly Mobiado but clearly different. With Forma, Mobiado takes its 'no limits' approach to phonemaking design even further. A sapphire crystal, stainless steel, and alligator skin body defines a masterpiece
that is elegant yet still aggressive in appearance. The Forma body is CNC machined from solid 316L stainless steel blocks to build a strong and rigid body, polished by hand, and then PVD plated to produce a rock-hard coating for the toughest of uses. Large sapphire crystal plates are precision inset into the stainless body. The buttons are crafted from stainless steel or sapphire crystal depending on the model. The top and bottom of the phones are hand wrapped with alligator skin.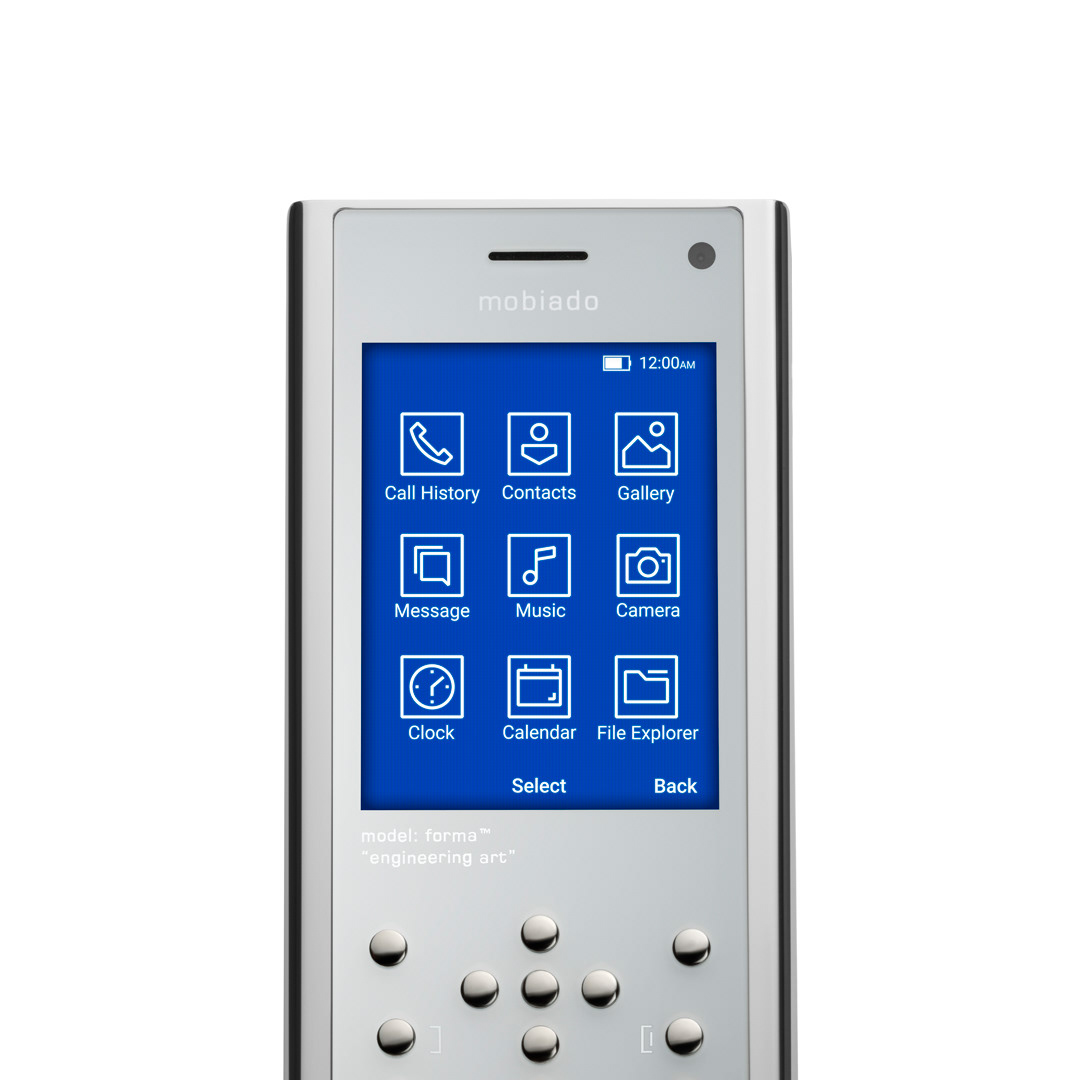 UX/UI - Showcasing a familiar feature phone OS that has been re-envisioned for the modern world. Forma is the first Mobiado phone to be created completely from the ground up. Specialized electronics and in-house UI were developed in parallel with the exterior body. This allowed for the ability to completely control and defined the entirety of the user experience. Modern minimalism all the way through.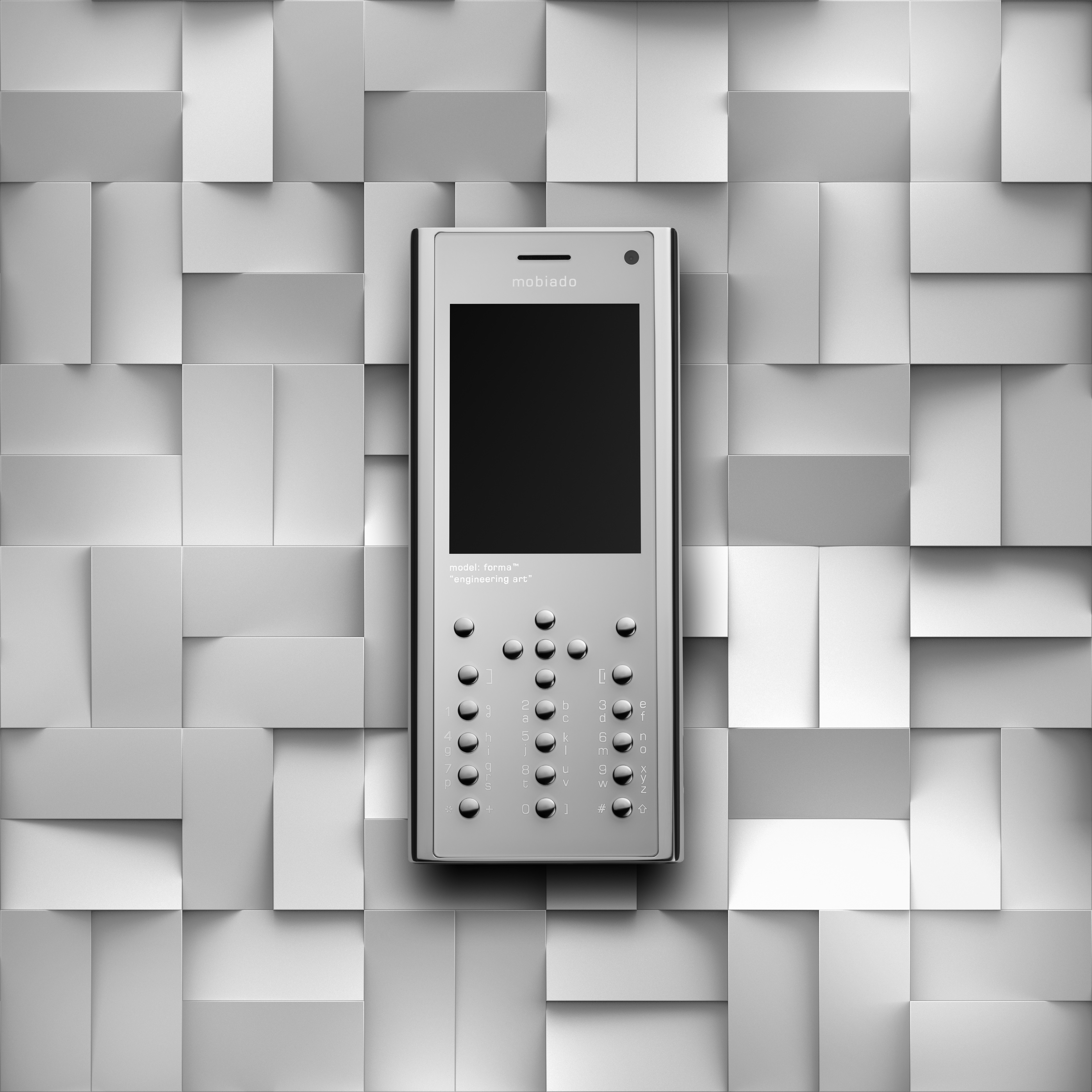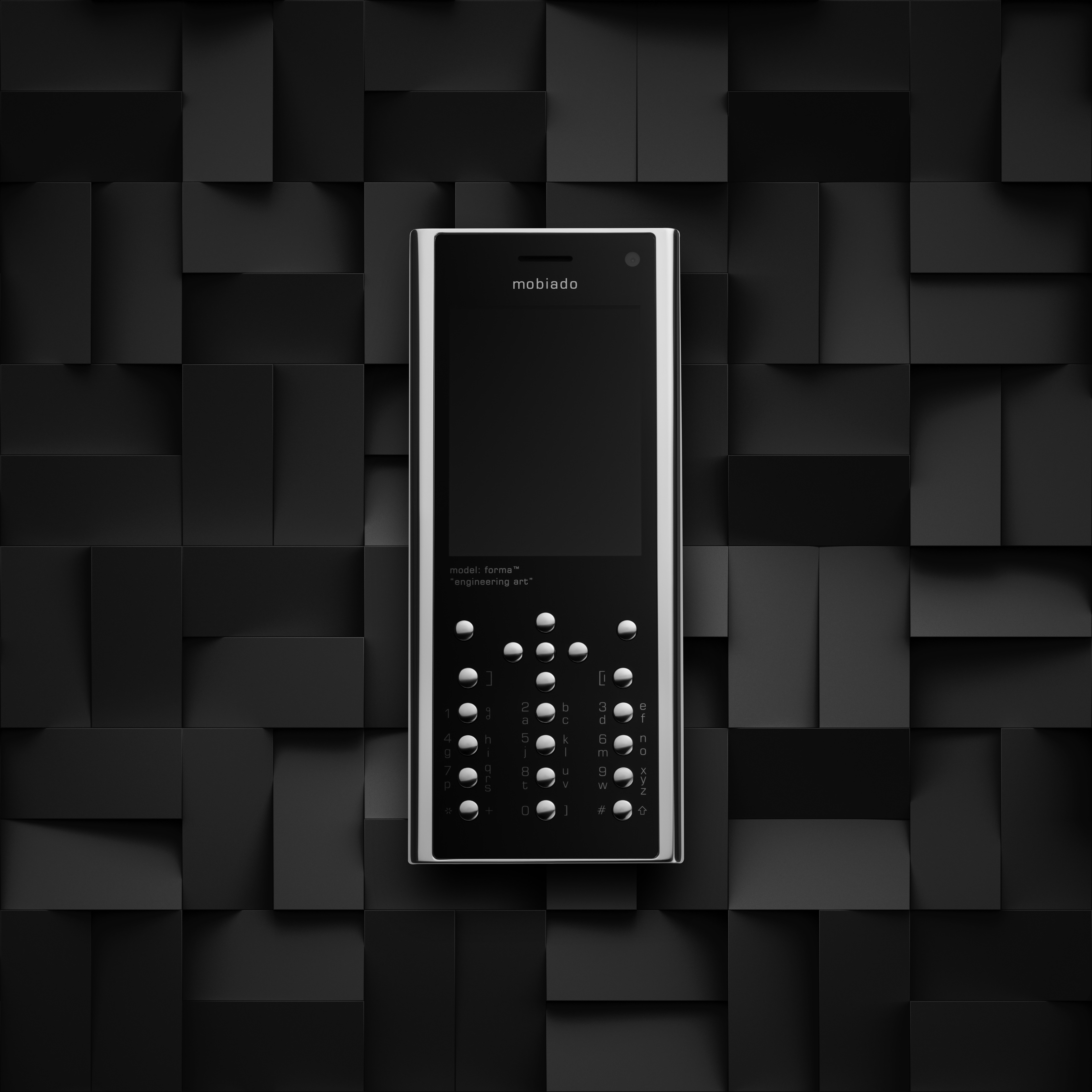 Absorbing Modern Technology - Forma phones are equipped with AN-01 internals, a new generation of electronics entirely developed by Mobiado. AN-01 is unlocked WCDMA/GSM/LTE with GSM: 850/900/1800/1900 MHz, WCDMA: 900/2100MHz, FDD: B1/3/7/20 bands. 2.4" QVGA IPS display, 4G memory with expandable microSD,
Bluetooth, camera and video. Lithium battery with 1,500mAh capacity. Fast battery charging 5.4W.